Details
Aliph Jawbone JB204 2 Bluetooth Headset - GOLD
Widely recognized as the best Bluetooth headset on the market, the new Jawbone is 50 percent smaller than the original, award-winning Jawbone, offer over 4 hours of talk time, and comes with three earbuds and four earloops for a comfortable and personalized fit.
Military-Grade NoiseAssassin Technology
Developed over years of research for the Defense Advanced Research Projects Agency (DARPA), Jawbone's NoiseAssassin eliminates real world noise better than competing headset because it's the only hands free device that accurately separates human speech from ambient noise. Unmatched in its ability to remove noise from loud environments like busy streets, cars, crowded cafes, and airports, NoiseAssassin is comprised of two features unique to Jawbone: a patented Voice Activity Sensor (VAS) and proprietary Digital Signal Processing (DSP) algorithms. Jawbone is the only Bluetooth headset with a VAS that feels the speech vibrations from your jaw. This enables Jawbone to capture the distinct frequencies of your voice. Proprietary DSP algorithms work in concert with two powerful microphones and the VAS to accurately model surrounding noise and aggressively eliminate it from the conversation.
Conventional "noise suppression" headsets do not have a Voice Activity Sensor and can only estimate when speech is occurring. This causes performance issues like voice distortion, especially in the presence background noise.
Not Just a Headset, It's Earwear
Made with premium materials like medical-grade plastic and fine leather, the new Jawbone with NoiseAssassin combines science and beauty in the most unassuming, yet richly detailed product. Every effort has been made to contain best in class noise suppression technology in a miniature form that is 50 percent smaller than the original, award-winning Jawbone.
The new Jawbone accomplishes a clean and sophisticated look thanks to invisible buttons. Touch-surface technology allows the user to operate switches by lightly pressing the outer shield. Curved and rectilinear to follow the face, the outer shield is lightly textured and inspired by three-dimensional noise abatement surfaces. The infer surface, the one touching your face and creating contact with the Voice Activity Sensor, is gently curved to be ergonomic and comfortable on your skin.
Offering a comfortable and personalized fit, the new Jawbone comes with three sizes of earbuds and four earloops--two sizes of leather and two of slim, which are ideal for use with eyeglasses. Jawbone can also be worn on either ear and with or without an earloop.
Features:
Noise Assassin military-grade audio processing technology

Voice activity sensor identifies and isolates your speech and subtracts the unwanted background noise to allow you to speak normally

Magnetic USB and wall charger allows 80% charge in just 35 minutes with full charge in less than an hour;

Supports Bluetooth 1.1, 1.2 and 2.0

4 hours talk time and 8 days standby time (varies by phone and usage conditions)
Package Includes:
One Jawbone 2 Bluetooth Headset - Gold
User Guide
Wall charger
Product Warranty:
NO RETURNS FOR THIS DEFECTIVE ITEM.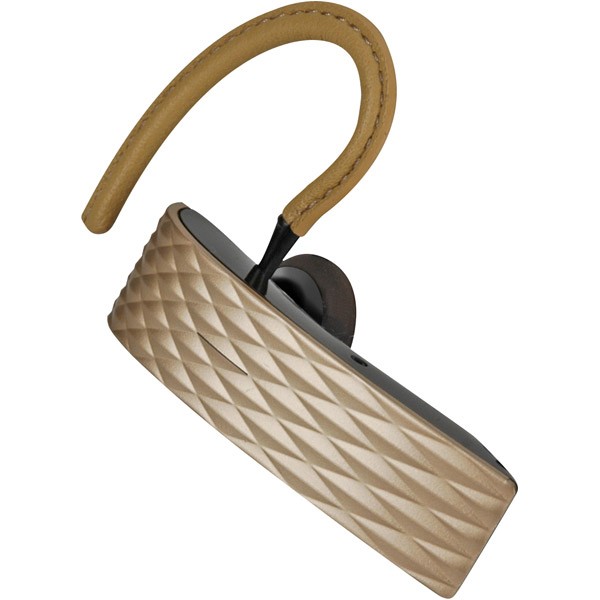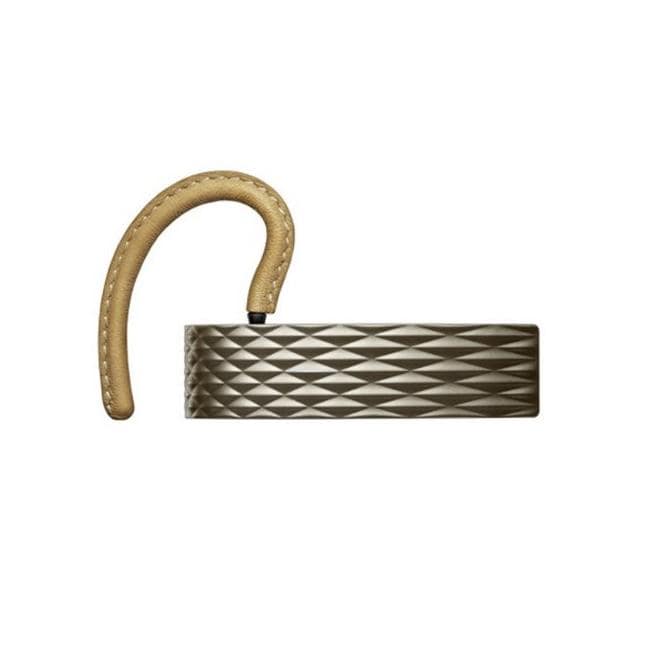 Additional Information
| | |
| --- | --- |
| Condition | For parts or not working |
| SKU | RT6-071-JB204-ASIS |
| UPC | 811726010026 |
| ASIN | B001AQYUWC |